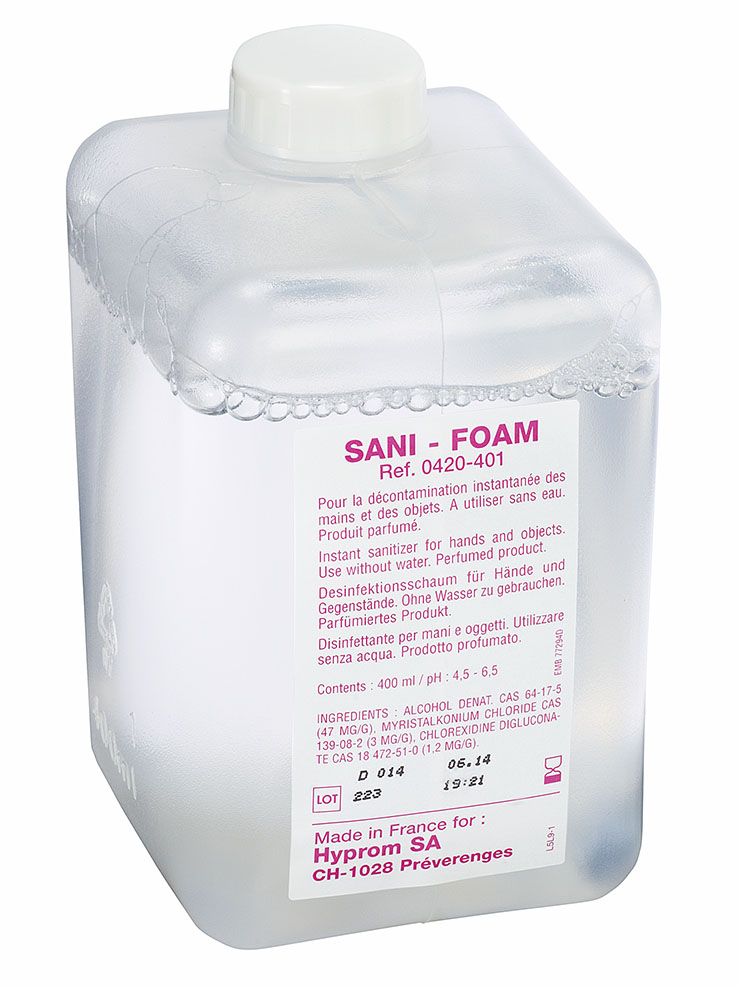 Hygiene and Health, our top priorities
Our systems work mainly with their own airtight cartridges. Therefore, the liquid doesn't come in contact with the dispenser or with the air to avoid risk of cross-contamination and to improve hygiene conditions. The cartridge system, unlike the refillable system, ensures full traceability.
Toilet seat sanitizing foam - 400 ml
SaniFoam
- ref. 0420-401
---
Proven microbiological efficiency
Bactericide, fongicide & virucide (more details on the SDS). Approved by FOPH & EU legislation
Generous foam, easy to spread
Economy & Ecology
400 ml = more than 800 portions
The foam, unlike liquid sanitizer is visible on the paper = less consumption
Antidrop and pre-dosed pump = less consumption
Washable and reusable pump = less waste
The empty cartridge can be disposed of with normal household trash
Use biocides with care. Before use, read the label and product information.
---
Polyethylene cartridge - 400 ml - single usage
Washable and re-usable pump
Hygienic toilet seat washing protocol: take 2 toilet paper coupons, place them under the CYS dispenser, push the button to get 1 portion, spread it on the seat, let dry then seat with confidence.
Ask for a test
---