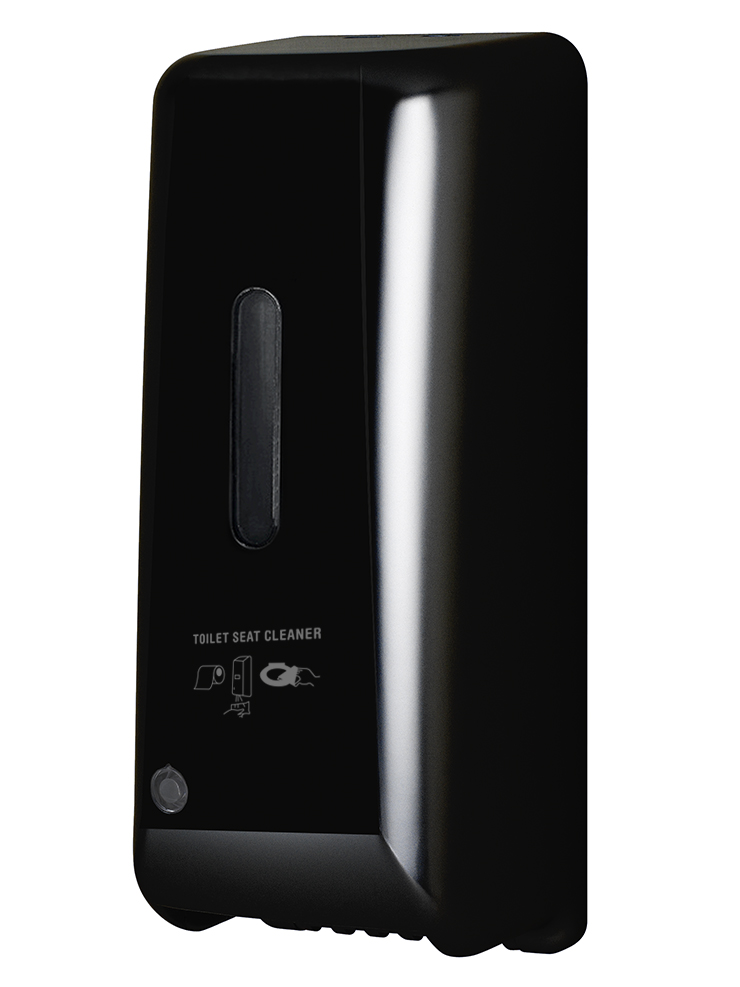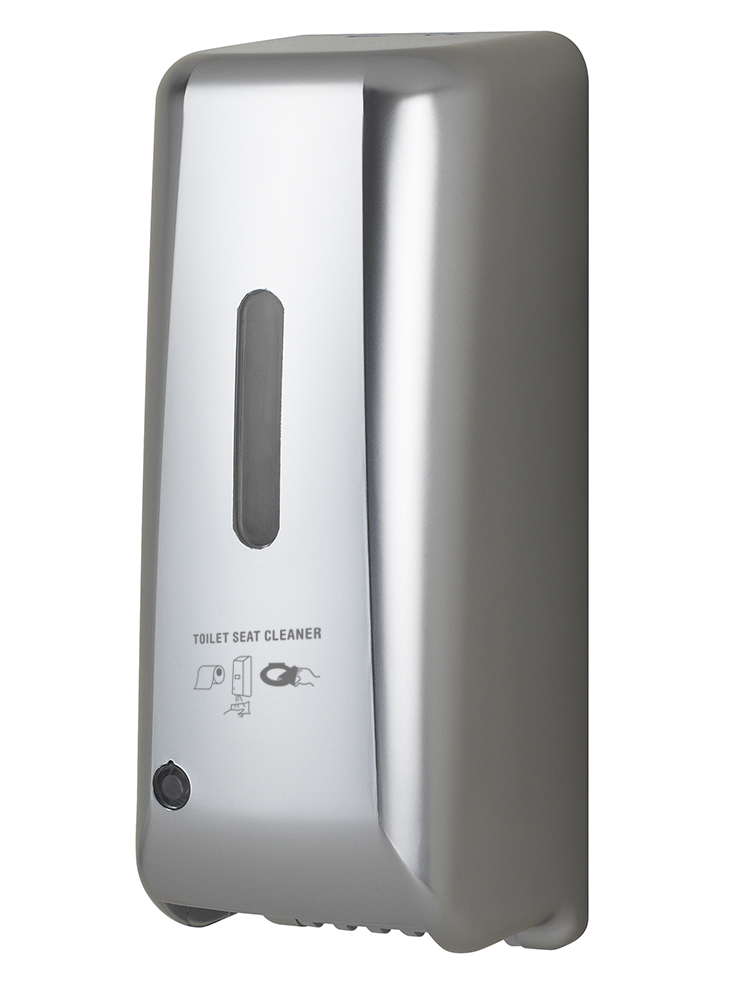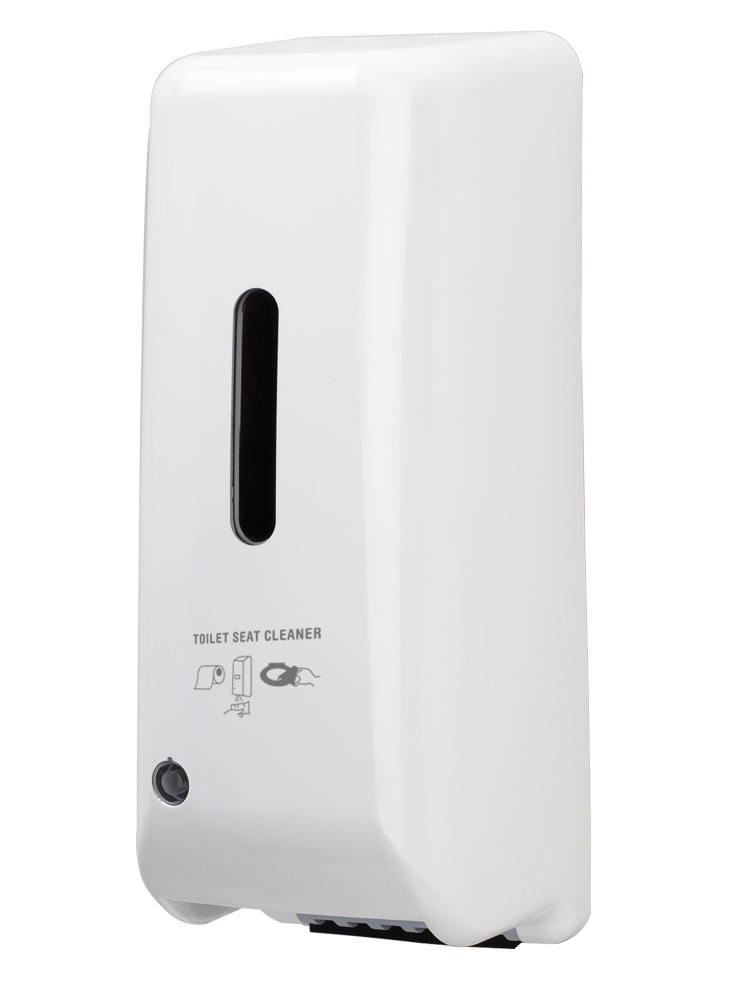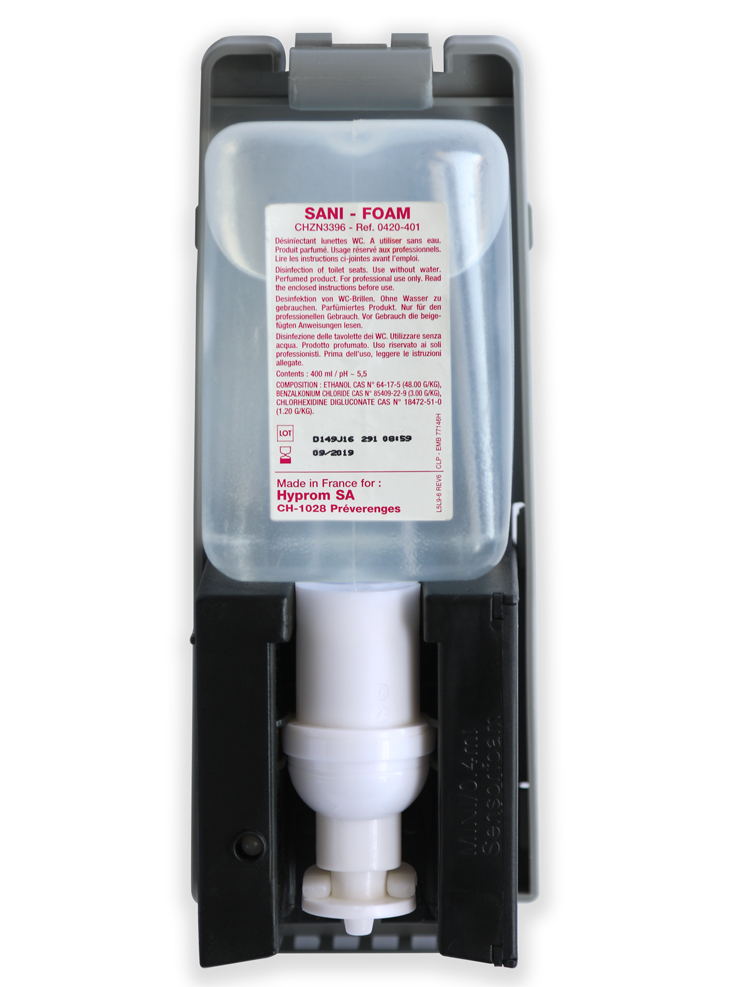 Hygiene and health at the heart of our concerns
Our systems work mainly with their own airtight cartridges. Therefore, the soap doesn't come in contact with the dispenser or with the air to avoid risk of cross-contamination and to improve hygiene conditions.
No Touch seat cleaner - 400 ml
CleanYourSeat "No Touch"
---
Efficiency
Unique NoTouch seat cleaner on the market
Low battery consumption and great capacity
Extremely reliable, it is marketed with success since decades
Easy to refill for quick servicing
Quality materials = long-lasting, reliable dispenser
Vertical window is our signature. A smart and quick way to check the consumable level
Anti-theft & anti-vandalism system
Push button instead of pull button = the dispenser stays fixed to the wall
Economy and ecology
Foam offers a long-lasting capacity
Unlike the liquid spray, the foam is visible on the paper so people use less
Built from more than 30%* recycled materials
« ClipNgo » system: only the used or defective parts are changed during the service
400 ml = 1500 portions approx.
Anti-drip, dosing, washable and reusable pump
Mechanism built to ensure low battery consumption
*percentage depends on the color
---
Resistant and durable ABS plastic construction
Works with 4 AA (LR6) batteries for 10'000 doses
Available in white, silver metallic or black
H: 230 mm W: 90 mm D :100 mm
Ask for a test
---