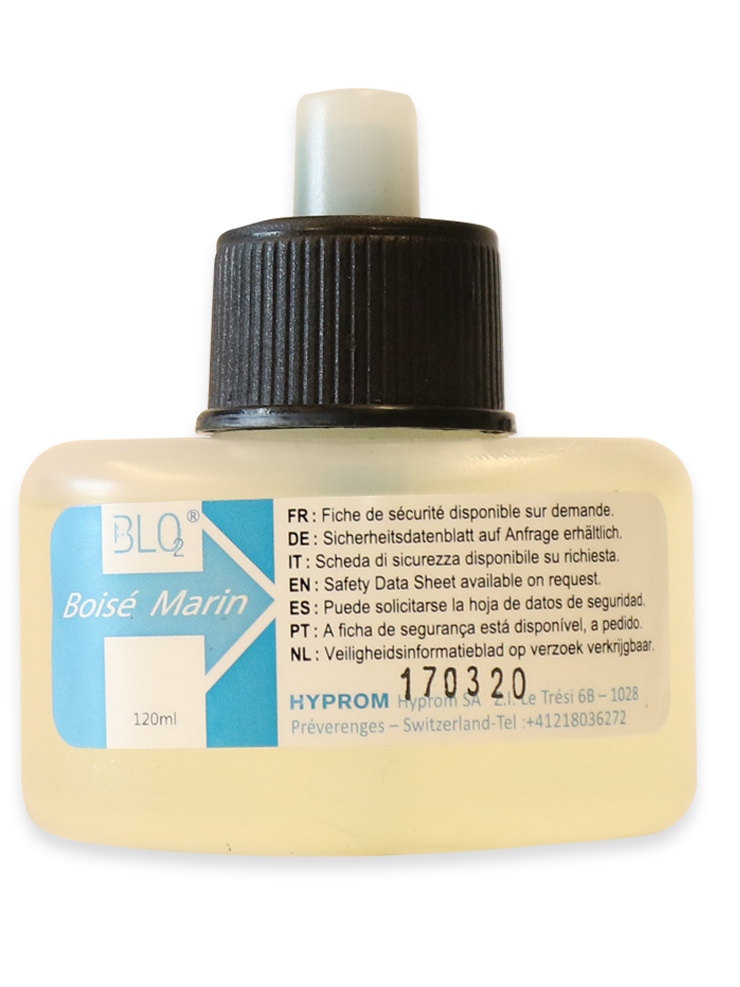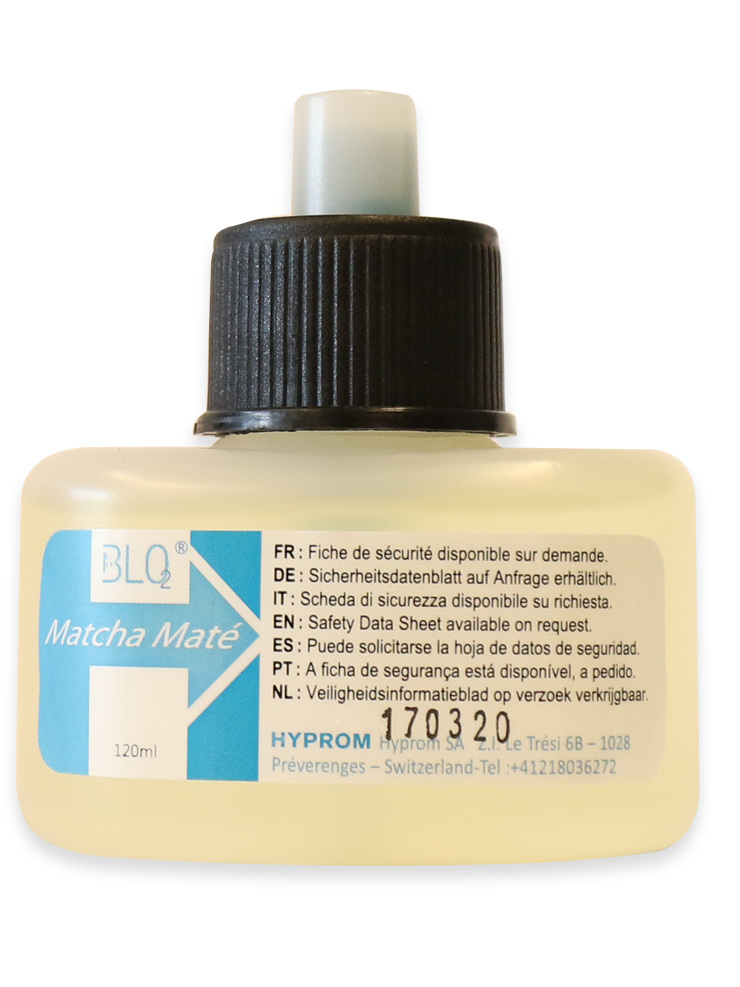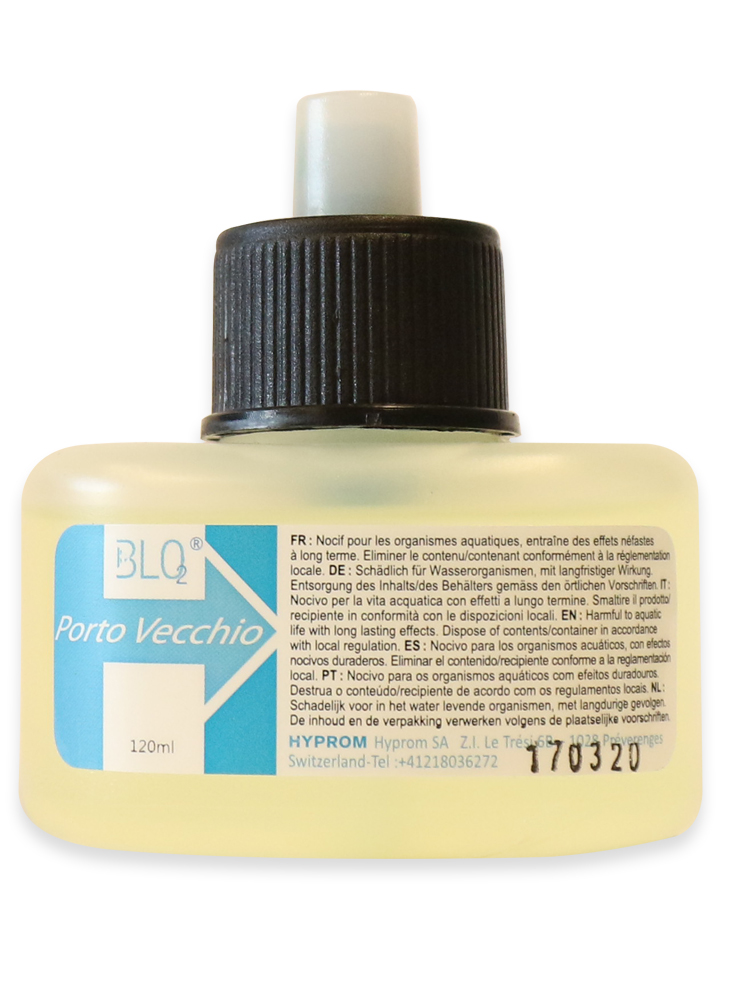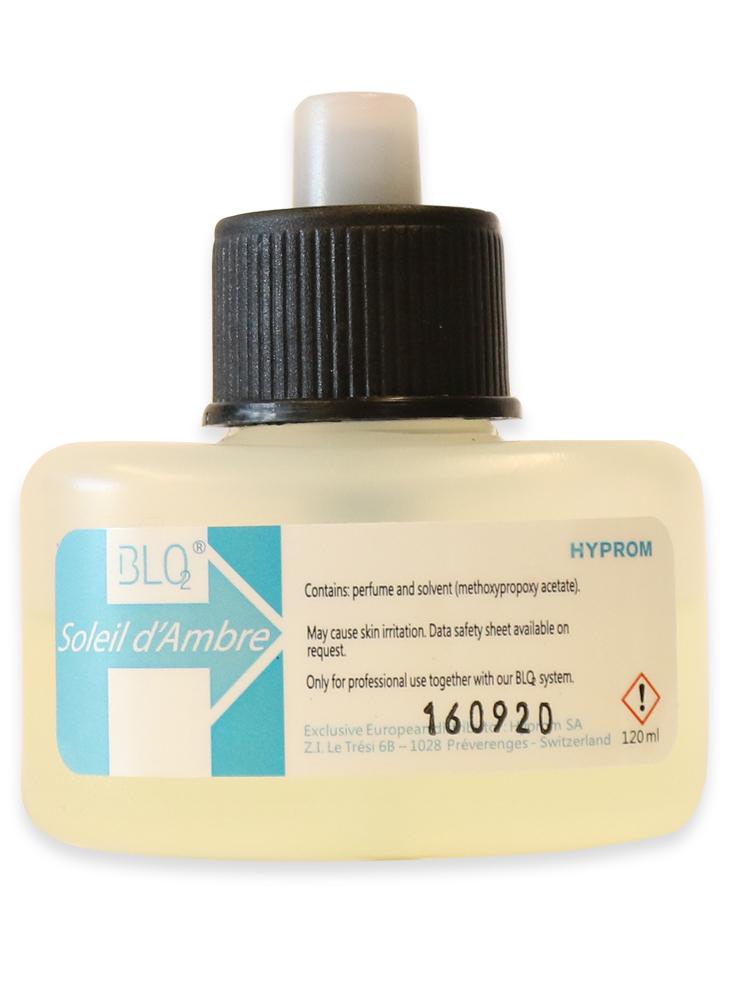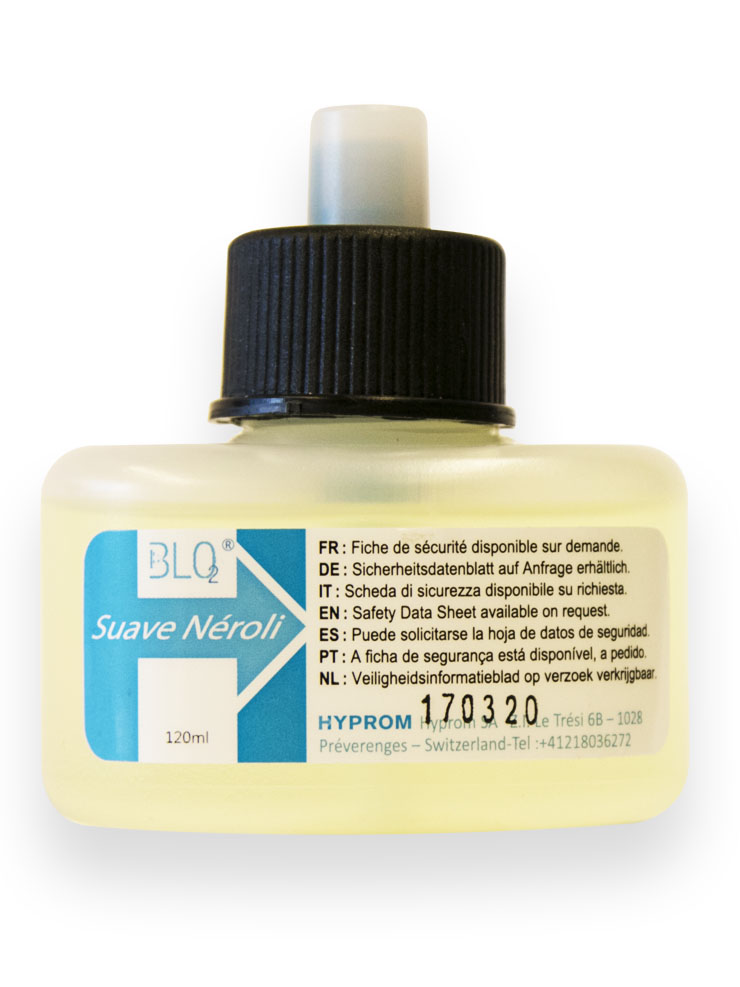 Health and sustainability in mind
Sometimes we forget what a primary and evocative sense smell is. It can take us back to our childhood, calm us or simply give us a reassuring feeling of cleanliness. This is why we have been working with the leading names in fragrance for more than 30 years now, in Switzerland and in France. With a choice of over 30 scents, in different formats, Hyprom is a key player when it comes to an olfactory ambiance.
Liquid fragrance cartridge
BLO2 Life Refills
- ref. 2610-100
---
---
120 ml = last 3 to 4 months
5 fragrances to choose from: Suave Neroli, Soleil d'Ambre, Porto Vecchio, Matcha Maté and Boisé Marin.
Compatible dispenser: BLO2 Life
Discover BLO2for washroom and other rooms that needs to combat bad odours
Ask for a test
---